Trusted Bathroom and Kitchen Remodeling in Federal Way
For over the years, Interiors By Jayme has been providing Federal Way with trusted bathroom and kitchen remodeling services. We are a locally-owned company that is dedicated to customer satisfaction. Whether you need new counters or cabinets installed in your kitchen, or want to update the look of your bathroom by adding granite countertops and gorgeous tile backsplash, we have the experience to make it happen! Our team of professionals will work closely with you through every step of the process until your project is complete.
Get a Quote For Your Project
Interiors By Jayme: Your Kitchen and Bathroom Remodeling Needs
Interiors By Jayme Kitchen & Bathroom Remodeling offers an array of products for your kitchen and bathroom remodel job. We have a wide range of marble countertops available for our customers to choose from. Not only do they look beautiful but they will last for years to come as well!
Our granite countertops are high-quality products that are sure to make your kitchen stand out with their unique colors and patterns. Our stone flooring is offered in many different styles including travertine tiles, limestone tiles, slate tiles, bluestone tiles, and much more.
We are sure to have the perfect product for your home. So what are you waiting for? Our friendly, knowledgeable team would love to help you with your next project!
Interiors By Jayme Kitchen Remodeling can also assist with bathroom remodeling if needed. We offer custom shower stalls that will perfectly fit into whatever space you have available. Not only do they look amazing; these showers can be done in various different styles and materials as well. Marble bathroom countertops are another one of our specialties and we know you will absolutely love them!
With their unique colors and patterns, you are guaranteed to have a beautiful bathroom that everyone will envy! Whatever type of tile work or stone installation Interiors By Jayme can help you with, we guarantee you will be completely satisfied with the outcome. Call us today and one of our first-rate tile contractors will come to your home and give you free estimates!
Interiors By Jayme Kitchen & Bathroom Remodeling: A Great Job
Interiors By Jayme offers a wide range of affordable products for kitchen and bathroom renovation projects including marble countertops, travertine tiles, granite countertops, limestone tiles, bluestone tiles among many others. Our services are offered with a personal touch that is unique to each and every customer.
We have over the years of experience as a company, with an established reputation for being reliable and trustworthy. Interiors By Jayme also offers in-home consultations upon request. We have been serving the Federal Way area over the years so customers can rest assured knowing they are receiving quality service from a contractor they can trust. Contact us today!
Creative Bathroom Remodels: Creating an Environment for Your Lifestyles
Creative bathroom home remodels are right around the corner! With a little creativity, bathroom renovations can be a breeze. Whether you want to renovate your bathroom for someone special or just because it's time, bathroom remodeling is an important step in personal growth and development.
Interiors By Jayme is a bathroom remodeling company that specializes in bathroom remodels. We provide creative bathroom designs and offer homeowners the opportunity to create an environment that suits their lifestyle, budget, and tastes. The bathroom is often one of the most visited rooms in your house, so it's important to make sure it's not only functional but also well-designed and attractive too!
The Best Bathroom Remodelers: Affordable and Experienced
You've probably heard the phrase "you get what you pay for." This is especially true when it comes to bathroom remodeling. If you're looking for a bathroom kitchen remodeler in your area, there are many options out there with varying prices.
However, if you want the best bathroom remodelers at an affordable price, then you should call Interiors By Jayme! We have over years of experience and offer a wide range of services that will meet all of your needs.
The Best Bathroom Remodelers at a Wide Range of Prices – Interiors By Jayme
Cleaning up your home is a great way to spend quality time with family and friends, but not everyone has the time or the patience. If you are looking for quality work done in Federal Way WA, then look no further than our company! We provide quality bathroom remodeling services at affordable prices.
Clean up your bathroom and restore its original beauty with quality work from our team. We believe that you deserve to have a beautiful, safe and comfortable space in which to relax and enjoy time spent at home with friends or family. Our company can provide quality remodeling services for bathrooms big or small, simple or complex – no job is too big or too small! Call us today for more information on how we can help make your bathroom beautiful again.
Your Kitchen and Bathroom Need A Makeover: Ceramic Tile
We all know that ceramic tile is one of the most popular choices for kitchen and bathroom remodeling. It comes in a variety of colors, shapes, styles, patterns, and thicknesses to match any space with ease. But what you may not know about ceramic tiles is their many practical benefits! Ceramic tiles are water-resistant; they resist bacteria growth; they are low-maintenance, and they can be installed on almost any surface – including wood subfloors!
When it comes to ceramic tile installation in your kitchen or bathroom, there are a few questions that need answering before making the final decision. First off: which type? There's ceramic flooring (think subway), ceramic wall tile (great for backsplashes!), ceramic tile mosaic, ceramic stone tiles (for a unique look!), and more! Secondly, what size?
If your space is small or you just want to cut costs without sacrificing style – consider ceramic subway tile. It's the most popular kitchen because of its clean lines that match modern décor styles. For bathrooms, pick ceramic wall tile in smaller sizes between 15x15cm-30x60cm with an average thickness of around 13mm for flooring. Remember: when in doubt always go bigger rather than smaller!
Finding a General Contractor for Your Bathroom and Kitchen Remodel in Federal Way
Choosing a general contractor for your bathroom and kitchen remodeling contractors in Federal Way can be difficult. After all, there are many contractors to choose from. You want one that will do the job right the first time, so you don't have to hire someone else to fix their mistakes. Luckily, at Interiors by Jayme, we offer general contracting-related services as well as general contractor services!
Our general contractors are experienced professionals who care about the job you hire them for. We understand that bathrooms and kitchens need to be functional as well as beautiful, which is why we take a team approach when working with homeowners throughout Federal Way.
Reasonable pricing for your kitchen remodel project is something many homeowners are looking for. The problem is, it's not easy to find reasonable prices when you're trying to hire a contractor. You can't just go online and search "kitchen remodeling" in the hopes of finding someone that will offer reasonable prices- there are too many contractors out there with different levels of experience and expertise. If you need help finding reasonable pricing, contact Interiors by Jayme Kitchen Remodeling Service Area today!
Remodel Your Kitchen By Saving Money and Time
Every dream kitchen is unique. Dream kitchens are not just dreamy anymore. They are more than dreamt up and imagined, they are actually a reality with the help of Interiors By Jayme in Northern Virginia.
These trusted kitchen bath remodeling experts have been helping homeowners create beautiful dream kitchens from their imagination to your home for over years. With a wide range of quality products, kitchen sink, styles, designs, and colors to choose from, you won't find anything but the best craftsmanship at Interiors By Jayme!
Your Home is Your Castle: From New Kitchen Cabinets to Bathroom Vanities
Deciding which new cabinets to purchase can be a difficult task. You have so many options, and it is easy to get overwhelmed. If new cabinets are what you need, then new cabinets are what we do! We provide new cabinet solutions to homeowners in Federal Way and surrounding areas.
From new kitchen cabinets to bathroom vanities, our team of specialists will help you find the perfect new look for your own home. With over 20 years of experience in the industry, we know exactly how to ensure that your renovations meet all applicable building codes. Call us today, the new cabinets will be the focal point of your new design, so it's important that you take some time to find the right one for you!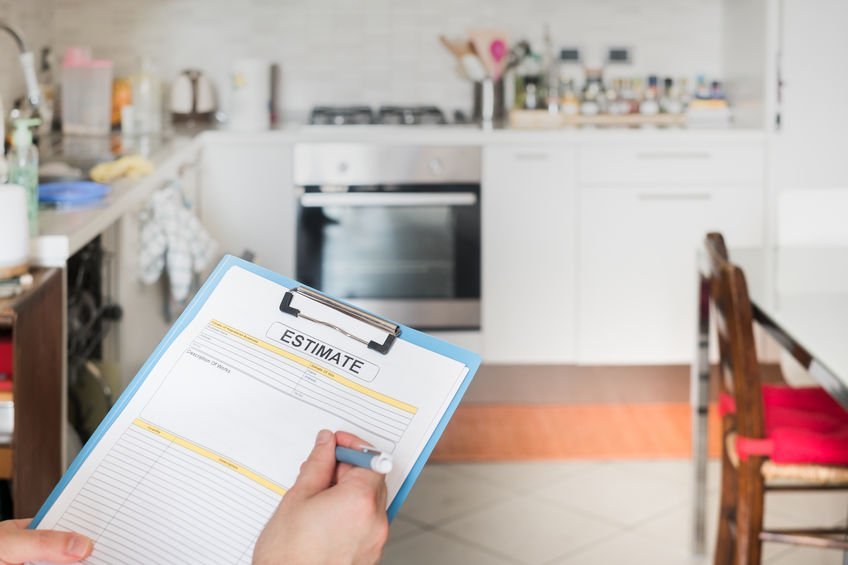 "I am very happy with the service and would recommend the company to my friends and relatives. They were so professional, polite and worked very clean.Excellent job. I can't say enough about the bathroom and my new beautiful shower. I love it."
TEREZA T.
633 SW 153rd St, Burien, WA 98166, United States
Hours
Mon-Fri 9:00 AM – 5:00 PM
Sat 10:00 AM – 4:00 PM
Sun Closed