Interiors By Jayme: Expert Kitchen & Bath Remodeling Services in Seattle
It's not always easy to bring your dream space into reality. There are so many factors that go into kitchen and bath design, from the materials you choose to the colors and styles you select. At Interiors By Jayme, we provide expert kitchen & bath design services that will help make your dream kitchen or bath come true! 
Our team is made up of talented designers with years of experience in kitchen and bath remodeling. We offer a wide variety of unique designs for our clients which can be matched perfectly with their own style preferences.
Interiors By Jayme will provide you with kitchen and bath design services that are affordable, personalized to your needs, and of course high-quality, in 98101.
Get a Quote For Your Project
Unique Kitchen & Bath Design
Interiors By Jayme is a company that specializes in kitchens, bathrooms, and more. With years of experience, we have mastered the art of interior design and can help you create your perfect living space with our expert knowledge.
Bringing Your Kitchen & Bath into the Future!
Remodeling has never been easier! We specialize in everything from countertops to cabinets doors to new lighting systems. Kitchen & bathroom remodels are not just about updating the look of your space; they are also an opportunity for homeowners to update their lifestyle by incorporating all the latest trends available today.
Our designers take into account factors such as personal taste, cooking habits, budget constraints, and time frames when designing a customized renovation plan that will satisfy every need – no matter how big or small.
Our Goal is Satisfied Customers
Are you ready to give your kitchen a new look? Kitchen design is an important part of any home and it can be quite overwhelming. Kitchen remodeling projects are often more challenging than they seem from the outside, but Interiors By Jayme has plenty of experience with these types of jobs.
An Inviting and Comfortable Space You'll Love to Enter
If you want to create an inviting, comfortable space for friends and family then we have just what you need! We'll design a space that will look beautiful in any home while still meeting all of your needs with functionality as well!
Ask our Designers: What are Your Needs?
"How do I know what my needs are?" you might wonder. The designers at Interiors By Jayme understand the intricacies of a kitchen or bathroom and how it can be used for more than cooking.
Designing your dream kitchen or bathroom is not a one-size-fits-all process. Our designers know that every home's needs are different and that each homeowner has their own style preferences. 
Our expert team will work with you to identify what your needs are as well as what style you prefer before creating a custom plan for the space! Our design team will work with you to identify your needs as well as your style preferences before creating a custom plan that is perfect for you!
Quality Without Sacrificing Efficiency
Over the years in the business, we have learned how to work efficiently on large or small projects without sacrificing quality!
Interiors By Jayme understands the need for a careful costing of your project and provides an accurate estimate before work begins.

We have the experience and knowledge you need with a lifetime of development.
For many homeowners, the kitchen is where they spend most of their time. It's also one of the biggest remodeling projects you can undertake in your home. Kitchen renovations are not only for cooking and entertaining- they're about creating a space that reflects your personality and lifestyle.
Interiors by Jayme: Experienced and Trustworthy Renovation Company
Do you find yourself getting frustrated when trying to find a remodeling company? If so, do not worry–you are not alone. Remodelers in any city can be difficult to locate and even more challenging to know if they are trustworthy or experienced. But Interiors By Jayme will be yourTrustworthy one stop shop in 98101!
Remodel Your Kitchen By Saving Money and Time
Here at Interiors By Jayme, we have experience with kitchen remodeling that can save you time and money. Kitchens are the heart of your home, setting the tone for everything else.
That's why it matters too! Our goal is to provide our customers with beautiful kitchen designs that will leave them happy and functional while also aesthetically pleasing-saving them money on their project.
A Space You'll Love
Remodeling a space is one of the most important decisions you'll ever make. It's not just about where you live, but how your life unfolds day by day.
Kitchen remodeling and bathroom remodeling are two ways to give your home more space, better functionality, and an aesthetic that suits your needs. 
A Professional Remodeling Company for Your Needs
Remodelers in Seattle with Interiors By Jayme are professionals who provide experienced kitchen and bathroom renovation services so that you can have a wonderful design and functionality tailored to suit your needs!
You'll love our team here at Interiors By Jayme because they work closely with each client to create a beautiful new kitchen or bath that fits not only their taste but also their budget!
The Best Kitchen & Bathroom Remodelers in Seattle: Interiors by Jayme
Kitchen remodeling and kitchen bathroom services are two of the most popular renovation projects in Seattle.
Is your kitchen looking a little outdated? Or do you need more space for cooking or entertaining?
If so, it's time to call Interiors By Jayme! Kitchen bathroom remodeling services, kitchen bathroom showroom topics are our professional area, trust us.
We specialize in designing custom kitchens that are perfect for your home and can be customized to suit any budget.
Our team is committed to providing excellent customer service and expert workmanship whether you're looking for a simple update or an elaborate new design.
The Needs of Today: Kitchen & Bathroom Remodeling
It's never been more important to pay attention to every detail when it comes to bathroom remodeling. Kitchen and Bathroom Remodeling are both popular, but with the fast-paced world we live in today, there is a need for an update.
Kitchen & bathroom remodeling has always been popular, but now many people are opting for bathroom remodels because of their convenience and practicality.
We'll Design Your Dream Kitchen and Bathroom
With so many options available, it can be difficult making the right choice; that's why Interiors By Jayme is here!
Our goal is to create beautiful designs that meet your specifications as well as go beyond what you could have ever imagined possible.
Beyond Your Imagination: Creating Beautiful Bathroom Designs
What are you looking for in a bathroom remodel? Bathroom remodeling can be intimidating, but it doesn't have to be.
The first thing that you need to do is plan out how much work your bathroom needs. If it's just cosmetic, then you should probably stick with paint and tile for your bathroom remodeling.
Elegant Products with Beauty and Durability
We offer elegant products with an eye for beauty and durability. If you are looking to remodel your bathroom space, you should take into consideration which cabinets best suit the design of your space.
We have successfully completed more than a hundred home remodeling projects, satisfying hundreds of clients along the way.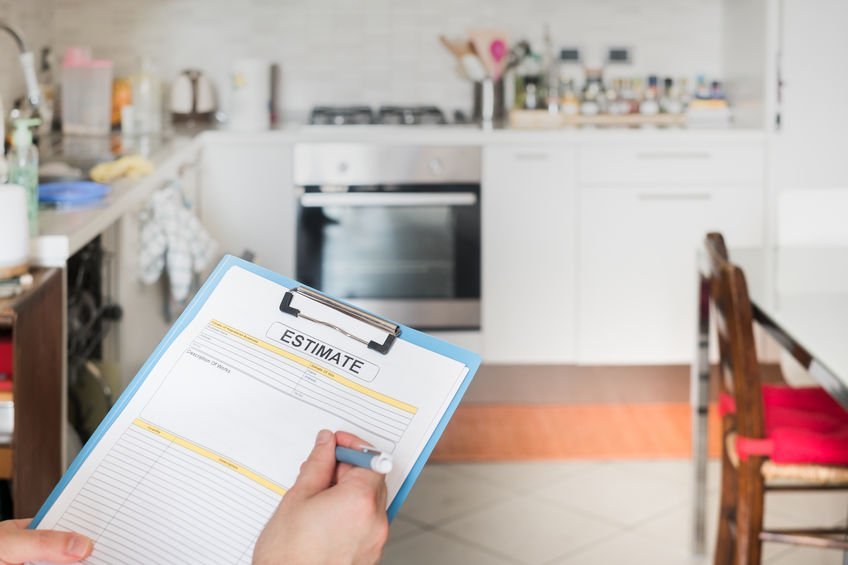 "I am very happy with the service and would recommend the company to my friends and relatives. They were so professional, polite and worked very clean.Excellent job. I can't say enough about the bathroom and my new beautiful shower. I love it."
TEREZA T.
633 SW 153rd St, Burien, WA 98166, United States
Hours
Mon-Fri 9:00 AM – 5:00 PM
Sat 10:00 AM – 4:00 PM
Sun Closed