Hiring a Contractor for Your Kitchen Remodeling in Tukwila
If you're thinking about remodeling your kitchen or bathroom, you'll need to make sure that you choose the right contractor. This isn't always simple. Because the kitchen and bathroom are such a large expenditure for most people, it might be quite distressing. That is why hiring the services of a skilled remodeling corporation like Interiors By Jayme's kitchen and bathroom remodeling services in Tukwila is so vital!
Get a Quote For Your Project
Get the Most Out of Your Bathroom Remodel: Find Affordable Services That Guarantee Quality
When it comes to bathroom remodeling services, one of your first questions is most likely the cost. While it may appear that all contractors charge comparable prices, there are significant distinctions in what they provide.
We provide excellent design, competitive pricing, and a lifetime service guarantee at Interiors By Jame. Our staff will collaborate with you to develop a place that meets your demands while remaining true to your own personality.
Find the Perfect Interior Design for Your Home with Interiors By Jayme!
If you're looking for an interior design firm with prior kitchen and bathroom renovation experience, look no further than Interiors By Jayme. We take pleasure in our imagination and have completed many successful projects all over the country. Let us help you create your dream modern kitchen!
It might be difficult to discover the ideal interior design for your own style when you're looking for one. You may want a more traditional or more contemporary aesthetic. Whatever your personal taste, we have the most suitable options available!
They will take the time to look at your budget, style preferences, and other requirements in order to create something that is customized and tailored especially for you. Get in touch with us right now and see what we can do for you!
High-Quality Bespoke Kitchen Design Services in Tukwila
The kitchen is typically the room in your house that is used the most. It's also a stressful and frightening area to decorate, especially if you have a limited budget. But it doesn't have to be that way! Interiors By Jayme provides high-quality bespoke design services to homeowners who want beautiful kitchens but aren't sure where to start.
We collaborate closely with our clients from start to finish, paying attention and listening carefully to their requirements in order to create a one-of-a-kind space that is perfectly suited to them without breaking the budget. If you live in Tukwila, WA, and need a professional remodeling company, give us a call!
Interiors By Jayme: The Reliable Source for Kitchen and Bathroom Remodeling
Remodeling your kitchen or bathroom is a big decision. It's not simply about the kitchen and bath; it's also a financial and emotional commitment. When you're searching for dependable kitchen remodeling services, you'll need to consider a number of factors: Who will do the work? Will they remove my old appliances for me? What sort of warranties are available? And who can I trust with this major transformation in my life?
Interiors By Jayme understands these issues and wants to make your kitchen or bathroom remodel as simple and painless as possible. The good news is that we provide all of the answers you'll need, from design ideas to installation, delivery, and cleanup. We want you to love your new kitchen and bath as much as we love working in them.
Get the Kitchen and Bath of Your Dreams with Interiors by Jayme
The kitchen and bathroom are two of the most essential rooms in your house. They're where you spend a lot of time, they're typically the first thing visitors notice when they come to your home, and their impression about how nice your house is maybe formed or shattered there.
Kitchen and bathroom specialists are as important as gold when it comes to remodeling spaces. At Interiors By Jayme, we provide high-quality work at reasonable prices with an emphasis on client service. Our experience, expertise, and imagination come together to create the perfect kitchen or bathroom for your home. Whether you need a complete kitchen or master bathroom remodeling or just want to update your countertops and appliances, we're here to help. Call us today!
A Complete Bathroom Remodeling from Interiors By Jayme
We provide the ideal bathroom remodeler. Interiors By Jayme is here to help you with all of your bathroom design needs and desires. We specialize in providing our customers with lovely ideas for making their bathrooms feel like home. While still maintaining sleek design and usefulness, you'll be able to create a soothing atmosphere!
A Complete Bathroom Remodel with Us
If you're considering a bathroom makeover, you should know that it's more than just a beauty upgrade. Bathroom renovations may be utilized to boost the value of your property by making it more attractive to buyers and renters alike.
A bathroom remodel will give you a clean, well-organized, and efficient space. Green products like low-flow toilets or non-toxic paints may also be used by homeowners to make their bathrooms more environmentally friendly.
A bathroom remodel is one of the most popular home improvement projects. And for good reason! It's a great way to improve your home's value and increase its curb appeal. Plus, it can be a lot of fun!
The Right Contractor for Your Tukwila Kitchen or Bathroom Remodel
What is a kitchen renovation project without the appropriate general contractor? It will not be pleasant, that much is certain. When you're seeking someone to assist with your kitchen or bathroom remodel in Tukwila, it's critical to choose someone with the necessary knowledge and abilities.
Fortunately, if you need Interiors By Jayme in 98032 to complete this work, you may count on us! For many years, we've been delivering kitchens, bathrooms, and remodeling services for residential and commercial properties, and we back all of our work with a binding guarantee. If you have any questions about any of our goods or kitchen remodeling services, please contact us for an incredible job!
Our Staff at Interiors Can Help You with a Bathroom Remodel or Kitchen Remodeling
A bathroom remodel or a kitchen makeover may be daunting, but with the aid of our staff at Interiors, it is no longer an insurmountable problem. We've been in operation for years and have assisted hundreds of Tukwila homeowners in refurbishing their kitchens and bathrooms.
We offer customized existing kitchen and bathroom remodeling services to clients all across the country. Our designers are skilled, professional, and will assist you every step of the way in transforming your ideal kitchen or bathroom.
Interiors By Jayme: High-Quality, Long-Lasting Kitchen and Bathroom Items in 98032
Are you wondering what you should know about kitchen remodeling? You're not the first one to ask. We understand that there are a lot of factors involved in making your house personalized to your specific needs, and we have the knowledge to help meet all of your evolving requirements.
Interiors By Jayme is the ideal location for you if you're searching for high-quality, long-lasting kitchen and bathroom items in 98032. We are not a general full-service contractor; we are premium home renovation professionals, and in our showroom, you'll find everything from shower pans to counters to cabinetry! For your residential and home improvement projects, you may select us.
Work With a Licensed Remodeling Contractor for Your Next Interior Design Project: Expert Advice from Interiors By Jayme
Interior design and remodeling services are available through Interiors By Jayme, Tukwila-based licensed remodeling projects. Interiors have experts on staff who handle everything from planning to installation, so you may relax knowing that our firm will be there for you when it's time to finish your kitchen or bathroom makeover. We collaborate with homeowners to develop a space that combines the advantages of design and service, while also meeting the demands of certain product lines for an excellent job.
Kitchen and Bathroom Renovation: Don't Forget the Cabinets
The kitchen and bathroom remodel project is a difficult task that should only be undertaken if you're competent. When looking for the right materials to make your space beautiful, it's easy to get overwhelmed by the prospect of selecting between hundreds or even thousands of different items. Don't forget about the bathroom remodeler, material selection behind cabinets, no matter what future projects you're working on!
Cabinets are used to store all of your plates, glasses, pots, and pans, while countertops are where you prepare meals, so they must be both functional and beautiful! We at Interiors By Jayme can help you get the finest kitchen cabinets and counters in Tukwila so that your construction project runs smoothly for a wonderful job.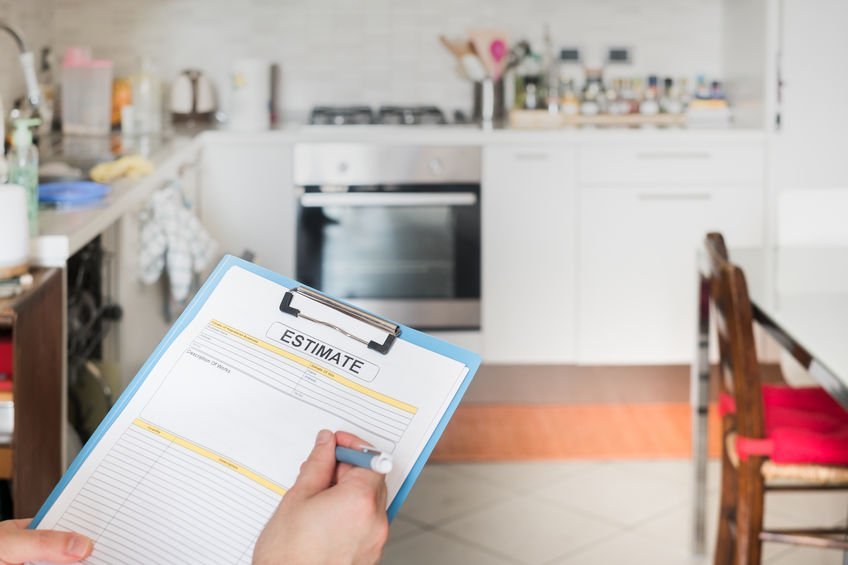 "I am very happy with the service and would recommend the company to my friends and relatives. They were so professional, polite and worked very clean.Excellent job. I can't say enough about the bathroom and my new beautiful shower. I love it."
TEREZA T.
633 SW 153rd St, Burien, WA 98166, United States
Hours
Mon-Fri 9:00 AM – 5:00 PM
Sat 10:00 AM – 4:00 PM
Sun Closed