High-quality and Budget-friendly Kitchen Remodeling in Auburn
Are you looking for a showroom for your kitchen and bath in Auburn? Look no further! Our team at Interiors By Jayme can assist you with all of your needs. We have high-quality and budget-friendly products that will match your unique personal style, and our experts can help you pick the best ones for your house.
Every renovation project is unique, which is why we work with you to stay on budget and on track. Visit our showroom now to begin your remodeling adventure!
Get a Quote For Your Project
Imagine a New Modern Kitchen with Our Team's Help!
Is it possible for you to imagine a completely new modern kitchen? Perhaps you want a stunning bathroom makeover. Our staff can assist you in achieving any ambition! When it comes to renovating your house, we realize that you want the process to be as simple and painless as possible.
That is why we have developed a simple system to take the guesswork out of the decision! Our team will be with you every step of the way, from design to installation of new cabinetry and granite worktops, to ensure that your project runs smoothly. Get started by contacting us today!
Expert Kitchen and Bathroom Remodeling Services in Auburn: Reasonable Rates Guaranteed
Don't worry if your house requires a bathroom or kitchen renovation but you're concerned about the money. We are not general contractors; we are remodeling contractors that specialize in kitchen and bathroom remodeling services.
We provide expert design services at reasonable rates, so you may receive the appearance you desire without breaking the bank. We can help you design and install a beautiful new bathroom or kitchen area without spending a fortune because we have an experienced remodeling team in Auburn, CA. Contact us now to learn more about our services and book a consultation with one of our specialists.
Kitchen Design Ideas That You'll Love: Professional Assistance Guaranteed
It might be tough to settle on the design of your ideal kitchen, but we're here to assist! Our professional designers will collaborate with you every step of the way, whether you need a large makeover or simply some modifications. We give complimentary design services in order to minimize the possibility of you being pressured into anything other than what you've always desired.
They'll come to your property and measure every region on the spot, based on their experience and input that is tailored to your specific requirements! You'll feel certain about what you want without being overwhelmed by all of the alternatives or running behind schedule.
Interiors By Jayme: A Trusted Source for Kitchen Remodeling
As we all know, one of the most important features of your house is remodeling, therefore you should select someone with expertise and experience when beginning a dream kitchen makeover. Interiors By Jayme provides free kitchen remodeling plans and quotations so you can estimate how much the entire job will cost before it is done. Our prices are fair and competitive, and we give excellent services. Since the inception of our firm, our kitchen remodeling services have been the most recognized in the sector.
Auburn Kitchen Remodeling Company Featured in Local Publication
Over the years, we've built a solid reputation as one of Auburn's top kitchen remodeling companies. Every kitchen renovation we do is proudly on display in our office. We begin by collaborating with you to understand your goals for the space. We then develop a well-researched plan that incorporates all of the aforementioned data.
We work with you from start to finish, arranging for supplies and installation. We only use high-quality materials in our installations and make considerable efforts to install them correctly. We also provide a lifetime guarantee on all of our labor.
When you choose us to help you with your kitchen renovation, you can be confident that everything will go as planned. To get started, contact us right away. We're excited to have the opportunity to collaborate with you!
Kitchen and Bathroom Remodel? We Can Help You Stress-Free!
We understand how stressful a kitchen or bathroom kitchen remodeling contractor maybe. That is why, in order to help you get started as smoothly and stress-free as possible, we do everything we can to accomplish that goal. We are able to assist you in getting started by providing a comprehensive design and delivery service.
We'll work with you to develop a plan before proceeding with ordering and delivering the materials. We'll even set up the furnishings for you, so you can start using your new room right away.
Bathroom Renovation Services in Auburn: Affordable Solutions
Bathroom remodeling is a fantastic method to add value to your property, improve its usefulness, and make it more comfortable for your family. Interiors By Jayme provides comprehensive bathroom renovation services, from concept through completion. We'll go through your ideas and budget with you to make a bespoke bathroom that meets your needs and budget. We can assist you in creating the bathroom of your dreams in Auburn, whether it's a simple renovation or a total rebuild.
Find the Perfect Cabinetry for Your Bathroom with Interiors By Jayme
Cabinetry may be used to great effect in a bathroom. Interiors By Jayme provides a variety of cabinetry choices, from conventional to modern, so you can find the ideal look for your space. Our custom kitchen cabinets designs are created to your unique wants and bathroom design. There are numerous various door types, finishes, and hardware alternatives to select from. We can also produce a bespoke design based on your specifications.
Flooring Installation Services: Hardwood, Laminate, Tile, Vinyl
Interior Design by Jayme provides a full range of flooring installation services, beginning to end. We'll work with you to pick the ideal flooring for your space and budget. Hardwood, laminate, tile, and vinyl are just a few of the many types of floors available. You may also select from a number of different finishes and colors
We offer prompt, efficient, and cost-effective carpet installation services. We provide a number of discounts to our clients, so be sure to inquire about them when you call us. Interiors By Jayme can assist you in achieving the appearance you want for your kitchen or simply a simple rejuvenation.
Get a Kitchen and Bath Remodeling Service That Fits Your Budget with Interiors By Jayme
When it comes to finding a kitchen remodel firm, the first thing you should check for is one that is knowledgeable about all aspects of kitchen and bath products. At Interiors By Jayme, we have worked on every stage of remodeling projects, from beginning to end. We provide estimates to give you an idea of the price before beginning any major upgrades. We understand exactly what it will take for your project to be finished on time and on budget. Before starting any substantial renovations, we offer free estimates so you may have a rough idea of the cost!
Interiors By Jayme provides products for every budget and only high-quality goods with affordable kitchen remodel. Tile installation is also an option at Interiors By Jayme.
Kitchen Cabinet Design with years of experience.

Kitchen Countertops Installation

Bathroom Renovation

Exceptional Customer Service
Get a New Kitchen with Interiors By Jayme: High-Quality Goods from Well-Known Manufacturers
Do you want to update your kitchen? Do you want to make a modern, elegant home to cook and entertain guests in? Interiors By Jayme is the business for you if that's the case! We carry merchandise from well-known manufacturers from which high-quality goods are available.
We take kitchen remodeling projects seriously, and we're aware of all aspects of it. We also love discussing any questions that are sent our way! Contact us right now if you're searching for a new kitchen! We enjoy giving excellent customer service to our valued customers. We are based in Auburn.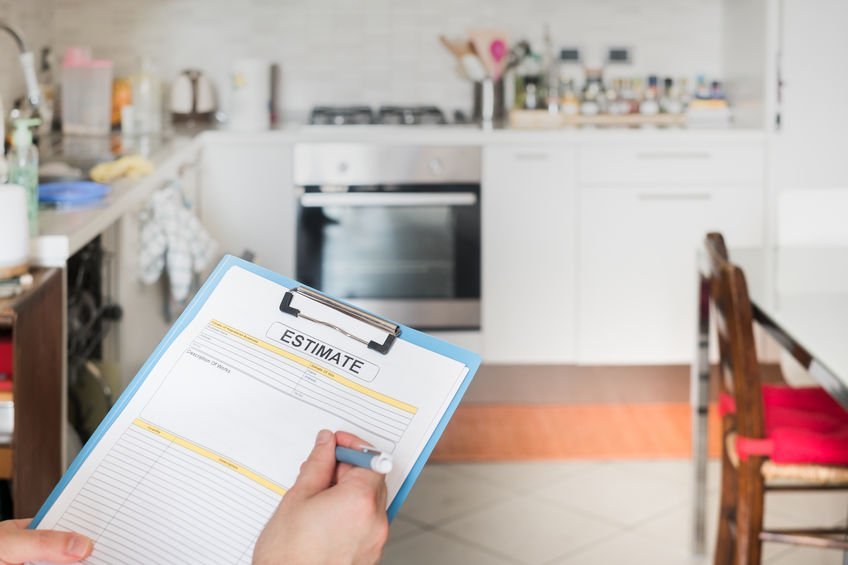 "I am very happy with the service and would recommend the company to my friends and relatives. They were so professional, polite and worked very clean.Excellent job. I can't say enough about the bathroom and my new beautiful shower. I love it."
TEREZA T.
633 SW 153rd St, Burien, WA 98166, United States
Hours
Mon-Fri 9:00 AM – 5:00 PM
Sat 10:00 AM – 4:00 PM
Sun Closed