Create a Unique Space Tailored to Your Needs in Sammamish
Interiors By Jayme, serving in Sammamish, is your go-to destination for exceptional custom kitchen and bathroom designs. Our team of experts is dedicated to providing you with your ideas for creating the perfect space that meets your specific needs. From complete home remodeling and services to custom closets, storage solutions, and simple upgrades, our wide range of services ensures we create a solution tailored to you.
Collaborating with our experienced bathroom and kitchen designers, we will create a functional and stylish living room space that exceeds your expectations. Rest assured, our skilled craftsmen will turn to transform your vision of creating a beautiful home into a reality, paying attention to every detail.
At Interiors By Jayme, we understand the importance of finding the perfect cabinetry within your budget-limited space, style, and preferences. That's why we offer an extensive selection of colors, patterns, textures, and finishes for you, our satisfied customers, to choose from. Explore our collection and be amazed by the stunning designs we have to offer in custom kitchens and baths!
If you are interested in our exceptional services, please don't hesitate to contact us for a free consultation today. We look forward to bringing modern design ideas and your dream space to life.
Get a Quote For Your Project
Upgrade to a Fully Remodeled Kitchen Without Any Stress
Interiors by Jayme understands that when it comes to cabinets, many people tend to see them as a singular concept. However, the reality is that the market offers a wide variety of cabinet types to choose from. We acknowledge that this abundance of choices can be overwhelming. That's why our knowledgeable team is here to help you navigate through the options and make an informed decision. Our free consultation and services are specifically tailored to guide you towards achieving your goals.
When it comes to deciding whether a complete kitchen cabinet remodel is necessary, there are several factors to consider. With so many customization options and many available options, it's understandable to feel a certain level of stress-free because of pressure. But you no longer have to worry! At Interiors by Jayme, we handle everything from the first initial consultation and kitchen design selection to the final installation stage. This means you can sit back, relax, and enjoy the process. Rest assured that your new kitchen will be exquisitely designed and flawlessly installed from start to finish. Let us take care of everything while you simply relax and enjoy the transformation.
Breathe New Life Into Your Home With Exceptional Kitchen & Bathroom Designs
As experts at Interiors by Jayme we offer a refreshing change for homeowners tired of the same old look. With our exceptional kitchen and bathroom remodels your home will be transformed like never before. Our skilled professionals are ready to handle any project, no matter the size. We work collaboratively with you to create design spaces that perfectly align with your vision, ensuring the amazing job that is done right, on time, and within your budget. Additionally, we offer a range of unique kitchen and bath products ideal for updating your home affordably. Choose Interiors by Jayme for exceptional results and reasonable pricing on high-quality products that will meet all your requirements. Experience the stunning transformation these budget-friendly enhancements can bring to your own living space now.
Professional and Personalized Home Projects
At Interiors By Jayme in Sammamish, we understand the significance of the kitchen and bathroom in any home. These spaces serve as more than just functional areas for the daily house routine of cooking, washing dishes, and personal hygiene. They are living spaces where memories are made, and that's why we believe it's crucial to make them truly remarkable.
With our unbeatable prices, Interiors By Jayme offers beautifully remodeled kitchens and baths. Our showroom is a wonderful place for clients to visit, where you'll discover our expertise once you walk through the doors front door.
Trust us to handle your kitchen or bathroom makeover from start to finish. We specialize in kitchen and bath remodeling and provide personalized service to ensure the final design of your project meets your vision. Visit us at our showroom to discuss your kitchen or bath remodeling needs and let Interiors By Jayme and our team transform your space.
Make Your Home Improvement Dreams Come True
Interiors By Jayme, a reliable and experienced remodeling company in Sammamish, offers a wide range of services tailored to meet customer satisfaction, and the unique needs exceed the expectations of each client. With extensive expertise and living experience in all construction aspects, we take pride in delivering exceptional customer service from beginning to end every single day of the next project. Our team understands the importance of staying on budget, which is why we provide complimentary estimates before starting any project.
At Interiors By Jayme, we offer an array of unique styles of materials for home improvement needs, including natural stone, tiles, and cabinetry. Our store provides comprehensive tile installation, design services, and high-quality products suitable for any budget. With years of experience in kitchen cabinet design and construction, we specialize in countertop installation and bathroom renovation. Choose Interiors By Jayme for outstanding service and top-notch to deliver exceptional results for future projects. At our showroom, we'll work closely with you to find the best kitchen design and storage solutions for your budget and needs!
Top Brands & Expert Designers to Take Your Kitchen from Average to Amazing
Interiors By Jayme is your go-to company for a stunning kitchen transformation. Our team of experts provides high-quality goods from top brands, ensuring your kitchen looks amazing. Whether you're looking to remodel your entire kitchen or update key features, we're here to help. As we guide you through the process, we understand that choosing the right layout and functional space can be overwhelming.
That's why we're here to answer any questions you may have about our services. Take your time to research your options and find the perfect design style for kitchen or bathroom remodeling that suits your preferences. With our help, you can enjoy the process of creating a kitchen or bathroom design that you'll love. So, when you're ready to embark on your kitchen or bathroom remodeling project, contact us today at Interiors By Jayme and let us bring your vision to life!
Try Our Services Risk-Free Today
Interiors by Jayme is the ideal team to bring your home renovation vision to life. Our team of experts is highly skilled and passionate about bringing your dreams to life. We understand that remodeling can be a big investment, but why not try our services risk-free? We guarantee that you'll be satisfied with our workmanship and attention to detail. Our team will work with you every step of the way to ensure that your project is a success. From brainstorming ideas to selecting finishes, we'll make sure that every detail-oriented project is completed to your satisfaction.
Don't hesitate to contact us today to start your remodeling journey with Interiors by Jayme! We specialize in kitchen, and bathroom remodels, offering years of experience and a commitment to quality craftsmanship. With our expertise, we transform outdated spaces into stunning, functional rooms that perfectly suit your taste and lifestyle. From custom cabinetry to sleek countertops, our team at Interiors by Jayme has everything you need for a top-notch renovation. Choose us as your trusted experts in your Sammamish home, and watch as your dream home becomes a reality.
Get Expert Advice On Reaching Your Home Design Goals
We understand that when it comes to cabinets, many people tend to see them as a single style day singular concept. However, the reality is that the market offers a wide variety of cabinet types to choose from. We acknowledge that this abundance of choices can be overwhelming. That's why our knowledgeable team is here to help you navigate through the options and make an informed decision. Our consultation services are specifically tailored to your specific project to guide you toward the perfect solution for achieving your goals. Visit our showroom to start your project right away; you can find our driving directions on our ''Contact Us'' page.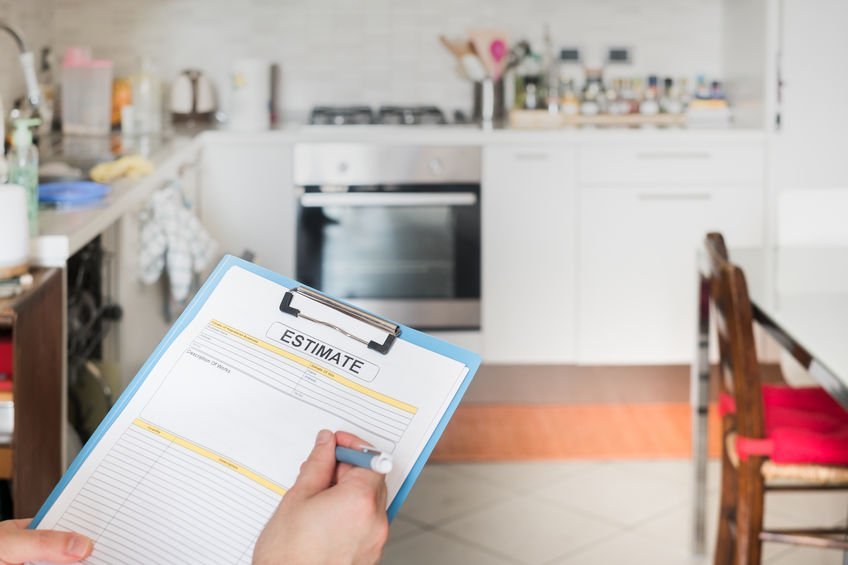 "I am very happy with the service and would recommend the company to my friends and relatives. They were so professional, polite and worked very clean.Excellent job. I can't say enough about the bathroom and my new beautiful shower. I love it."
TEREZA T.
633 SW 153rd St, Burien, WA 98166, United States
Hours
Mon-Fri 9:00 AM – 5:00 PM
Sat 10:00 AM – 4:00 PM
Sun Closed