Kitchen and Bathroom Services in Bellevue: Expertly Trained Professionals
When it comes to renovating your kitchen or bathroom, you want to be sure that you are hiring a remodeling company with the experience and expertise to get the job done right. At Interiors By Jayme, we have been providing quality kitchen and bathroom services in Bellevue for many years.
Our whole team of professional kitchen designers is experienced in all aspects of kitchen and bathroom renovation, from design to installation. We are confident that we can provide you with the best possible service, whatever your needs may be.
Get a Quote For Your Project
Get Excellent Service for Your Kitchen and Bathroom Needs in Bellevue
Are you in need of kitchen or bathroom remodeling services? Interiors By Jayme is a great place to find the best remodeling service providers in the business! Our team has been providing quality remodeling services for many years, and we are confident that we can exceed your expectations. We have competitive prices, so you can get the best value for your money.
Our main goal is to offer the best quality so that homeowners can have their dream kitchen! We are proud to say that we are one of the most reliable remodelers out there because no detail is ever left behind when working on a project.
Check Out Our Kitchen and Bath Showroom in Bellevue: Services That Meet Your Needs

Looking for a kitchen and bath showroom in Bellevue, WA? Look no further! Our team at Interiors By Jayme can help you with all of your needs. We have quality and affordable products that will meet your personal style and our experts can advise you on what would be best for your home.
We understand that every remodeling project is different, so we work within your budget and timeline to get the job done right. Stop by our showroom today and let us help you get started!
Our Streamlined Process Will Help Make Your Dream Come True
Are you dreaming of a brand new modern kitchen? Maybe you're longing for a luxurious new bathroom design. Whatever your dream may be, our team can help make it a reality! We understand that when it comes to remodeling your home, you want the process to be as easy and stress-free as possible.
That is why we have created a streamlined process that will take all the guesswork out of the equation! From design to installation of new cabinets and granite countertops, our team will be with you every step of the way to ensure your project goes smoothly. Contact us today to get started!
Bellevue Kitchen & Bathroom Remodeling Contractor: Affordable Design Services
If your home is in need of a bathroom or kitchen remodel but you're worried about the cost, don't worry! We are here, and we are not general contractors, we are remodeling contractors who specialized in kitchen and bathroom remodeling services.
Our team of experienced remodeling team in Bellevue can help you design and install a beautiful new bathroom or kitchen area without spending a fortune. We offer professional design services at affordable prices, so you can get the look you want without overspending. Contact us today to learn more about our services and schedule a consultation with one of our experts.
Professional Design Services in 98004
It might be difficult to choose the design of your ideal kitchen, but we're here to assist! Whether you need a major makeover or simply some improvements, our expert designers will work with you every step of the way. We provide free design services in order to avoid any pressure for anything other than the creation of exactly what you've wanted for years.
They will come to your home and measure every area on the spot, based on their experience and input that is particular to what works best for you! You'll leave feeling confident about what you want without being confused by all of the choices or over budget.
Interiors By Jayme: Remodel Your Kitchen or Bathroom with Ease
For many people, their homes' most utilized rooms are the kitchen and bath. It's critical to make your kitchen and bath look excellent so you can enjoy making memories there! Interiors By Jayme is the solution with lovely renovated kitchens and baths at an incredible price. We provide a wonderful location for clients to visit – our showroom. So come on by today!
Remodeling a kitchen or bathroom is one of the most time-consuming home remodeling tasks. If you want your renovation project to succeed, visit our showroom! We are not a general contractor; at Interiors By Jayme, we deal with professional designers who will collaborate with you from start to end throughout your kitchen or bathroom renovation.
Get the Expertise You Need for Your Kitchen and Bathroom Remodeling Projects
When you're looking for a remodeling business, the first thing you should check for is one that knows about all aspects of kitchen and bathroom goods. We have experience with all sorts of jobs, from start to finish, at Interiors By Jayme. We know exactly what needs to occur in order for your project to be finished on time and on budget. We provide free estimates so you can get an idea of the price before starting any significant renovation work!
We stock everything from natural stone to tiles to custom cabinetry, and we provide only high-quality goods for every budget. Tile installation is also available at Interiors By Jayme.
Kitchen Cabinet Design with years of experience.

Countertop Installation

Bathroom Renovation

Exceptional Customer Service
Exceptional Customer Service and Quality Goods for Your Kitchen Remodeling
Is your kitchen in need of a makeover? Do you want to create a modern, elegant place to cook and entertain guests? Interiors By Jayme is the firm for you! We carry high-quality goods from well-known manufacturers.
All areas of kitchen remodeling are important to us, and we're familiar with all of them. We also love answering any queries that come our way! If you're looking for a new kitchen, contact us now! We take great pleasure in providing exceptional customer service to our valued clients. We are based in New Jersey, but serve the surrounding areas including Jersey City, West Jersey, and more!
Choose the Right Style with Interiors By Jayme
Choosing the ideal kitchen or bathroom for your entire house might be tough. There are so many variables to consider, including the amount of space you'll need and the sort of kitchen or master bath that is most significant to your requirements (e.g., traditional layout vs. open design). Kitchen & bath renovation may appear to be costly at first, but it has a significant influence on your house and is likely to raise its value.
There are a number of different styles to select from, so make sure it's the one you like! Deciding whether you want an entirely new kitchen or simply some modifications to the one you currently have is the first step. Consider the sort of equipment that would be ideal for your cooking methods, as well as any design elements.
Save Money and Get the Kitchen You Want
The kitchen is one of the most essential rooms in your house. It's where you prepare and cook our meals, where family members congregate to chat, and it's a gathering spot for all types of activities in your home. A well-designed kitchen may be a pleasure to spend time in every day!
It might be stressful and costly to design a new kitchen or restore an old one – especially if you're on a tight budget. When you visit our showroom, we'll go over some alternatives that may help you save money while still providing everything you want from your new kitchen design project!
The Best Kitchen Cabinets for Your Home: Interiors By Jayme
If you're seeking the finest kitchen cabinet, Interiors By Jayme has it. We offer a variety of styles and brands to select from. Whether you want wood cabinets or granite tops, we can provide what you need!
We'll work with you to find the right fit for your property and style, based on our years of expertise. We'll be there every step of the way until installation is completed, and everything appears just as stunning in your home as it did in our showroom!
Shaker cabinets are basic and straightforward; Flat cabinets have an intimidating appearance with sharp edges; Inset cabinets give a touch of class; Glassed-fronts provide contrast and make your room appear larger than it is. Interiors By Jayme has everything you need, with so many options!
Choosing the design of your ideal eastside kitchen may be difficult, but we're here to assist! Whether you need a full makeover or simply want a few modifications made, our expert designers will work with you every step of the way. We provide expert design services so there is no pressure for anything other than getting precisely what you've wanted for years!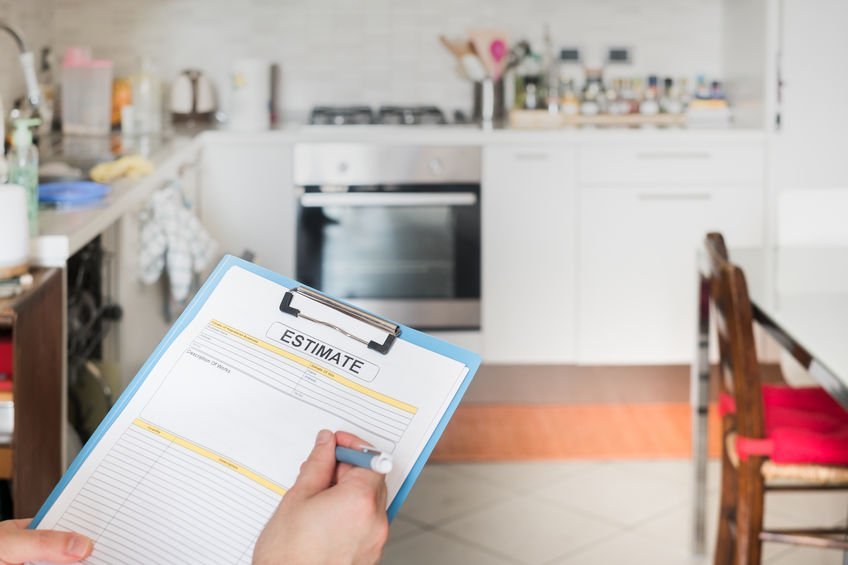 "I am very happy with the service and would recommend the company to my friends and relatives. They were so professional, polite and worked very clean.Excellent job. I can't say enough about the bathroom and my new beautiful shower. I love it."
TEREZA T.
633 SW 153rd St, Burien, WA 98166, United States
Hours
Mon-Fri 9:00 AM – 5:00 PM
Sat 10:00 AM – 4:00 PM
Sun Closed