Reap the Benefits of Professional Kitchen Design Services in Shoreline!
At Interiors by Jayme in Shoreline, we understand that kitchens are the heart of every home. As experienced kitchen professionals and remodelers, we know that the size and layout of your kitchen often define the space in your entire home. That's why we work closely with our clients throughout the process, ensuring we create a kitchen that perfectly suits you and your family.
Whether you have a small contemporary kitchen or a large traditional one, our team is skilled in transforming all types of kitchens. We want you to be happy with your new kitchen for years to come. If you're ready for a new look or if something has gone wrong with your current kitchen renovation, contact us today. We are here to help and ensure your satisfaction!
Get a Quote For Your Project
Enjoy Affordable Renovation Solutions Without Compromising Quality
Interiors By Jayme, contractor and project manager in Shoreline, brings a wealth of experience and expertise. Our company specializes in kitchen and bath remodel projects, offering professional services tailored to your needs. We take pride in our ability to create custom designs uniquely reflecting your taste and preferences while providing cost-effective solutions for your renovation project.
We offer an extensive selection of materials, showcasing a wide array of unique designs, materials, and styles that will transform your dream space into a reality. Combining our knowledge of your personal style with our professional touch, we meticulously craft custom cabinets to suit your space to your exact specifications.
Our team of experts will guide you through the entire construction process, from initial consultation to materials to conceptualization to pricing, ensuring affordability without compromising quality. Visit our showroom to discover how Interiors by Jayme can help you save money on your next renovation endeavor.
Efficient and Affordable Bathroom Remodeler in Shoreline with 100% Satisfaction Guarantee
We take pride in delivering exceptional remodeling services to our valued clients. Whether it's a small or large project, we treat every job with the utmost importance and prioritize it accordingly. Our team ensures that no job is too insignificant or overwhelming; we strive to complete every task accurately and efficiently. By hiring us as your trusted local bathroom remodeler, you can rest assured knowing that we provide a 100% satisfaction guarantee for all Shoreline homeowners. Take a moment to explore our website, where you'll find valuable tips on selecting the right local bathroom remodeler.
Visit Our Showroom & Discover Your Dream Home Now!
At Interiors By Jayme in Shoreline, our expert team is dedicated to creating custom designs for your next renovation project. We price our services at affordable rates, ensuring that you can save while receiving top-notch quality. Whether your project is large or small, we treat all types of jobs as equally important and prioritize them with the highest level of attention. Visit our showroom today and discover how Interiors By Jayme can bring your vision to life.
Design and Install Elegant Cabinetry in Shoreline
Interiors By Jayme, serving in Shoreline, is your one-stop solution store for all your cabinetry and kitchen remodeling needs. Whether you're looking to upgrade your kitchen or bathroom or starting a home renovation project, we've got you covered.
We specialize in designing and installing high-quality cabinets that will add an elegant and professional touch to your future projects. With our top-notch services, you can be confident that you're receiving the highest quality service in town.
So, if you're in need of new cabinets or planning to renovate your kitchen, make sure to contact Interiors By Jayme for advice on all your remodeling requirements. Our team of professionals is here to provide you with the best designs and installation services that will exceed your expectations. Visit our showroom to start your project right away; you can find our driving directions on our ''Contact Us'' page.
Make a Lasting Impression: Renovate your Kitchen or Bathroom with Our Cabinetry
Our team of highly trained designers and contractors ensures that every detail of your kitchen design project is perfected from start to finish. We take pride in offering top-quality kitchen cabinetry and providing friendly customer service. With us, you can be confident that we will get the kitchen design job done right the first time around!
We pride ourselves on our professional commitment to providing professional kitchen designers, high-quality kitchen cabinetry, and exceptional customer service.
Our team of top professionals and highly trained designers and contractors works diligently to ensure that every detail of your dream kitchen remodel is executed to perfection, from start to finish. With us, you can expect top-quality kitchen cabinetry and a friendly customer experience. We are committed to getting the job done right the first time around.
Match Your Vision with Ease – Free Quotes & Consultations!
At Interiors by Jayme, we have perfected our cabinetry process through years of experience. Our customers can rest assured that their designs will be installed correctly. We handle everything, from planning to installation, so you can simply sit back, relax, and enjoy your new design.
Contact us easily via phone or email, and we will happily provide you with a free quote for your next business project. Our team of professionally trained designers will meet with you in person to discuss it at no cost, guiding you through the entire layout and design process from start to finish. With our guarantee, you can be confident that the final result will match your design exactly.
Contact Us Today and Take The First Step Towards Enhancing Your Home
Interiors by Jayme is your one-stop shop for top-quality cabinets, custom furniture, and expert interior design services. Our friendly experts are dedicated to ensuring that every design is done right every time. At Interiors by Jayme, we take pride in offering our customers a wide range of high-quality products, designer, professional installation services, and exceptional customer service.
Whether you're a designer looking to upgrade your kitchen or bathroom or transform your front or dated living room, trust Interiors by Jayme to provide the solutions you need. Contact us today to schedule a consultation!
Eliminate Worries and Upgrade Your Home – Now Easier Than Ever
At Interiors by Jayme in Shoreline, we understand that many homeowners find it challenging to make the decision to install new cabinetry in their homes. The numerous choices that need to be made, coupled with the owner's concerns about budget and ideas about hiring the contractor, potential workload, and personal capabilities, can be overwhelming.
But we have great news for you! We have created a simple guide to help you select and install new cabinets and appliances, eliminating most homeowners' worries and turning them into distant memories. Taking the leap and enhancing your home's design is now easier than ever.
We take care of everything from start to finish your home project. Our experts will guide you through the entire process, ensuring that every decision is thoughtfully considered and the kitchen project is flawlessly executed. You can trust us to handle the details of your project with precision and attention to detail.
Sit back, relax, and witness the details and layout of your new kitchen come together before your eyes. With Interiors by Jayme in Shoreline, your kitchen and cabinetry installation experience will be stress-free and enjoyable.
Expert Installation from Our Friendly Experts to Perfect Every Design
In Shoreline, we understand the value of your personal time in the bathroom. With a plethora of styles of designer bathroom products available in the market, it can be challenging to determine the best bathroom option for you. That's where we come in!
Our professional kitchen and bathroom remodeling service encompasses a seamless process consisting of budget-friendly designs and features tailored to your preferences and budget. From conception to completion, we prioritize excellent service and attention to detail. Whether you're looking for ideas for a stunning kitchen or bathroom renovation, Interiors By Jayme has got you covered.
In the fast-paced world we live in today, it's crucial to consider every aspect of life during dream kitchen and bathroom remodeling. That's why, at Interiors By Jayme, we work closely with you to create the kitchen design of your dreams that exceeds your expectations. Consult with us to make an informed decision and explore our beautifully designed and budget-friendly design options for kitchens and bathrooms. Trust Interiors By Jayme for an exceptional remodeling experience.
Get Personalized Services for All of Your Needs at Shoreline
We know that home remodeling can seem intimidating. However, our experienced design team is here to make the house process easier than you may think! We offer tailored interior design consultation services to meet your specific needs. Trust us to provide expert advice and guidance on transforming your old house into the dream home you've always wanted. With the benefits of our professional expertise and personalized approach, Interiors by Jayme is your go-to partner for creating the perfect living space.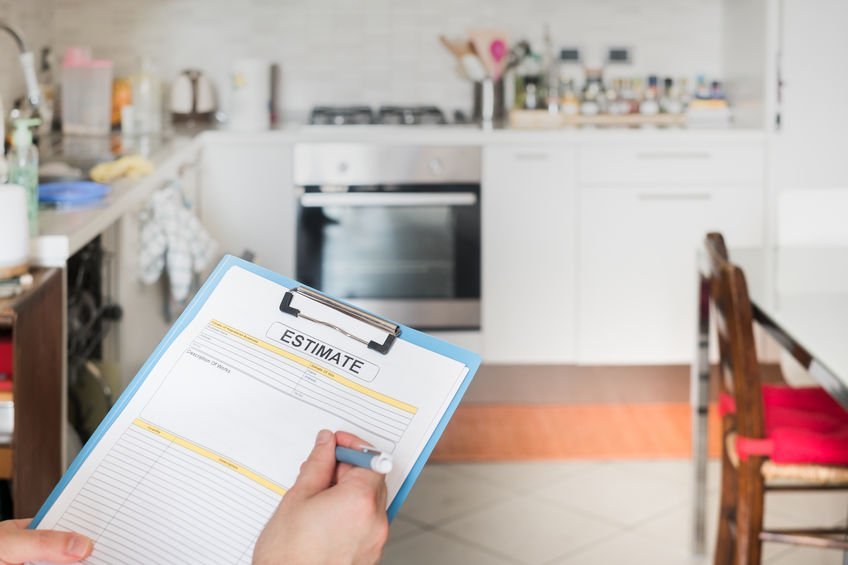 "I am very happy with the service and would recommend the company to my friends and relatives. They were so professional, polite and worked very clean.Excellent job. I can't say enough about the bathroom and my new beautiful shower. I love it."
TEREZA T.
633 SW 153rd St, Burien, WA 98166, United States
Hours
Mon-Fri 9:00 AM – 5:00 PM
Sat 10:00 AM – 4:00 PM
Sun Closed