Interiors By Jayme; Transform Your Kitchen with Experienced Professional Contractors in Kirkland
Remodeling your kitchen can be a daunting task, particularly if you aren't confident in your DIY skills. If you're looking to upgrade not only the aesthetic of your kitchen but also its market value, hiring a professional contractor is essential for homeowners or anyone wishing to get the best results. But it pays to do extensive research on who you decide to work with — after all, their contractors will be taking care of much of the interior design changes that could make or break the look and feel of these integral areas in any house.
Make sure contractors that they have the relevant qualifications, expertise, and experience needed to transform your kitchen with experienced professional contractors for the successful completion and timely completion of such an ambitious endeavor!
Finding the Right Professional – How to Determine If a Contractor Is Reliable and Trustworthy: Interiors By Jayme

When it comes to kitchen remodeling, finding the right contractor is crucial to ensure a successful project. But with so many options out there, how can you determine if a contractor is reliable and trustworthy? To start, do your research.
Look for reviews and references from past clients, and check if the contractor has the proper licensing and insurance. It's also important to ask detailed questions about their process, timeline, and communication style.
A trustworthy, experienced kitchen remodeling contractor, your contractor will be transparent about their approach to the construction and remodeling process and willing to address any concerns or questions you may have. By taking these steps, you can feel confident in your next remodeling contractor decision and enjoy a stress-free kitchen remodeling experience with Interiors by Jayme.
Get a Quote For Your Project
Elevate Your Home with Unique Design Touches with Interiors By Jayme- Open Shelving & Statement Lighting
For Interiors by Jayme the kitchen is the heart of the home, where food is prepared, and memories are made. And while it's important for this space to be functional, it doesn't mean sacrificing style. Highlighting design elements can truly elevate your kitchen, bringing together both function and aesthetics. One idea from Inferiors by Jayme in Kirkland to incorporate both is by adding open shelving. Not only does it provide a place to store much-needed items, but it also allows for a chance to showcase beautiful dishes or cookware.
Another option from Interiors by Jayme is to choose statement lighting fixtures, adding a pop of personality to the living space while also providing ample lighting for cooking and entertaining. Whether it's bold backsplashes or unique hardware, there are endless ways to make your kitchen both functional and visually stunning in Kirkland.
No More Overspending! Discover How to Stick to Your Budget: Interiors By Jayme
It's no secret that creating a budget is an important step toward financial stability. However, sticking to that budget can be a difficult task. Luckily, there are several tips and tricks you can implement to ensure that you are able to stay within your budget while still achieving your desired results with Interiors by Jayme.
Start by tracking your expenses carefully and identifying areas where you can cut back and save money. With the help of Inferiors by Jayme you can take advantage of sales and discounts, and consider alternative options such as buying secondhand or renting instead of purchasing new.
Most importantly, remain disciplined and stick to your budget goals, making adjustments as necessary. With these strategies in mind, you'll be well on your way to achieving financial and life success.
Ensure Success with our Expert Tips and Tricks in Kirkland
Renovating a space is always an exciting project, but it can quickly become overwhelming without proper planning with Interiors by Jayme. Whether it's a new room, a kitchen, a bathroom, or an entire home renovation, creating a timeline and plan is crucial for a successful outcome.
Before starting a kitchen renovation project, take the time to assess your budget, goals, and any potential restrictions, such as any local building codes, permits local building codes, or design requirements. From there, prioritize your renovation needs and determine a realistic timeline for each task.Remember to account for any delays or unforeseen issues that may arise along the way. With a solid plan in place, you can confidently tackle your kitchen renovation project and enjoy the transformation of your space.
Transform Your Home with The Right Materials
According to Interiors by Jayme, choosing the right materials, finishes, and hardware for a kitchen remodeling project is no easy task. It can be overwhelming to navigate through all the options available. However, taking the time to choose the right materials can make a huge difference in the final outcome of your project.
You want to make sure your choices not only look great but are also durable and functional. Consider factors such as the room's purpose, budget, and personal style when making your decisions. Whether you opt for classic finishes or trendy options, the right materials, finishes, and hardware for extra space can help you achieve your desired look while saving money and keeping your home improvement project back on track.
Achieve Your Renovation Goals Despite Unexpected Obstacles
Have you ever encountered a renovation project that was delayed due to unexpected obstacles? It's frustrating, especially if you have a tight deadline to meet. However, it's important to remain calm and identify ways to work around these obstacles. There is one effective way from Interiors by Jayme is to brainstorm alternative solutions with your team or contractor.
Another approach from Interiors by Jayme is to break the project efficiently, down the entire project down into smaller tasks, and prioritize them based on which steps can be completed despite the obstacles. Remember that obstacles are inevitable in any kitchen renovation projects or project, but it's how you handle them that can make or break the outcome of electrical work. With the right problem-solving and project management strategies, you can still complete the tasks of the initial design of the project in a timely manner and achieve the desired results.
Get Inspired by Luxurious Kitchen Designs with Interiors By Jayme
Look no further than Interiors by Jayme! Whether you're a homeowner and dreaming of a luxurious kitchen makeover or a bathroom that's as stylish as it is functional, our team of talented designers and contractors have got you covered. We know how daunting a renovation can be, but don't worry – we'll guide you through every step of the kitchen remodeling process with Inferiors by Jayme in Kirkland.
Plus, we love getting to know our clients, so you can expect a personalized touch that's tailored to your interests and tastes. We're not in it just for the money – we genuinely care about creating beautiful and quality designs for individuals who appreciate them. So what are you waiting for? Let's get started on turning your dream kitchen into a reality!
Visit our showroom to start your home improvement project right away; you can find our complete driving directions on our ''Contact Us'' page.
Transform Your Kitchen in No Time – Hire Experienced Professionals with Interiors By Jayme
All in all, remodeling your kitchen can be a frighteningly extensive job. However, the payoff of having a great-looking interior design with excellent market value can be worth it! By doing your homework and finding the right contractor – preferably with years of experience and the appropriate qualifications – you can trust in their skill to turn your home into something beyond your expectations. Don't forget to do some price shopping and haggle for better deals as well!
In any case, the decision is ultimately up to you as best suits your specific needs — but if you want a kitchen that looks great now and will hold its value down the road, hiring certified professionals for the job is key. Good luck!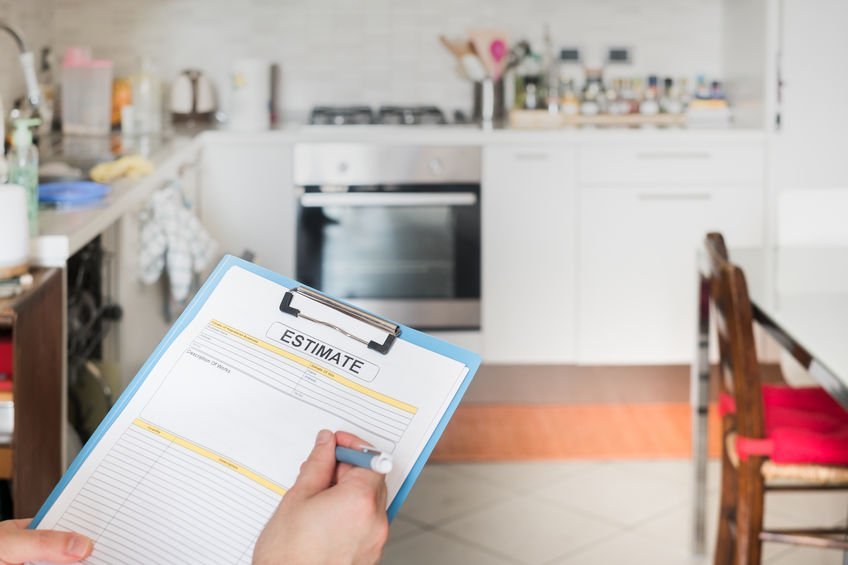 "I am very happy with the service and would recommend the company to my friends and relatives. They were so professional, polite and worked very clean.Excellent job. I can't say enough about the bathroom and my new beautiful shower. I love it."
TEREZA T.
633 SW 153rd St, Burien, WA 98166, United States
Hours
Mon-Fri 9:00 AM – 5:00 PM
Sat 10:00 AM – 4:00 PM
Sun Closed