Top Kitchen and Bathroom Remodeling Services in Renton
If you are looking for premium kitchen bathroom remodelers in 98055, then look no further than Interiors By Jayme. With our team of expertly trained professionals, we can provide high-quality service at affordable prices.
Whether you're looking to update your existing kitchen or give your bathroom a facelift with new fixtures, our company has the expertise to get the job done. Contact us today to learn more about what we have to offer!
Get a Quote For Your Project
Affordable & Quality Kitchen and Bathroom Services in Renton, WA
We at Interiors By Jayme, provide our clients with high-quality kitchen and bathroom renovation services in Renton. With a team of expertly trained professionals, we are confident to offer the best kitchen and bathroom service in 98055.
Interiors By Jayme is a remodeling contractor that you can rely on, so we can assure you of high-quality service. We provide completely free estimates in the majority of the construction industry so there is no need to worry about the cost and your remodeling project!
Relax – Our Process is the Easiest Kitchen Remodel around!

If you're looking for a kitchen and bathroom remodeling project, we have the right team to get your space in tip-top shape. The process of designing and building your dream space is one that should be as easy and stress-free as possible.
This is why we've created a streamlined process to make sure our clients don't need to worry about any potential issues with their new kitchen or bathroom remodel!
The Kitchen & Bathroom Remodeler in Renton: Interior By Jayme
What is a remodeling project without the right contractor? It's not going to be a fun experience, that much is certain. When you're looking for someone to help with your kitchen or bathroom remodel in Renton, it's crucial to find an expert who has the know-how and the skills necessary for such projects.
Fortunately, you can rely on Interiors By Jayme in 98055 if this is what you need to be done! We have been providing kitchens, bathrooms, and remodeling services for residential and commercial properties for years and we stand by all of our work with a reliable warranty. If you want more information about any of our products or services then come and visit us!
Renovate Your Kitchen and Bath: Selection of Design Solutions
A bathroom remodel or kitchen remodels can be a daunting task, but with the help of our team at Interiors, it is no longer an impossible feat. We have been in business for years and have helped thousands of homeowners remodel their kitchens and baths all throughout Renton.
Our design consultants are professional, knowledgeable, and will help you every step of the way to renovate your dream kitchen or bathroom.
Solutions for Your Home's Progressive Needs: Solutions
Curious about what you need to know when it comes to home remodeling? You're not alone. We understand that there are a lot of factors that go into making your home tailored specifically to your needs, and we have the expertise in providing solutions for every progressive need of yours.
If you are looking for high-quality and reliable kitchen and bathroom products in 98055, then Interiors By Jayme is the perfect place for you! We are not a general contractor, we are premium home remodeling contractors and in our showroom you can find anything from shower pan to countertops and cabinets! You can choose us for your residential and commercial projects.
Design for a Complete Remodel: A Unique Design Service for Renton Homeowners
Interiors By Jayme is a licensed remodeling contractor providing homeowners in Renton with design services. Interiors has personnel who are tasked with every aspect of the job from design to installation, so you can rest assured that our company will be there for you when it comes time to complete your kitchen or bathroom remodel.
We work closely with homeowners to create a space that includes all the benefits of both design and service, while also catering to the needs of particular product lines.
The Hidden Details of What Shines Behind Kitchen Products
The kitchen and bathroom remodeling process is a complicated one that you should only take on if you're confident in your skillset. You can easily get overwhelmed by the idea of having to choose between hundreds, or even thousands, of different products when shopping for the perfect materials to make your space beautiful. But no matter what project you're working on, don't forget about the importance of material selection behind cabinets!
Cabinets are for storing all of your plates, glasses, pots, and pans, while countertops are where you prepare food, so they must be both useful and attractive! At Interiors By Jayme, we are prepared to deliver you the highest-quality kitchen cabinets and countertops in Renton so that you may have a trouble-free and successful project.
Avoid Your Design Fails in Remodeling Projects with Us!
We're here to help! With our experience and creativity, we can make sure that your remodeling project is a success. Just tell us about what you want and we'll provide the design for you. We will also assist in the bidding process so that you don't have to worry about getting ripped off by contractors who offer low bids but then charge more than anticipated once they start work on your project.
Interior designers are available. Interiors By Jayme specializes in kitchen and bathroom remodeling. At Interiors, we specialize in space designing. Our team is committed to providing the highest level of service and quality in every area we cover. We will provide you with a high-quality product that meets all of your requirements from start to finish, as well as exceptional customer service.
The best method to prevent this difficulty is to work with Interiors! We are very good at creating kitchens and bathrooms that our clients enjoy! There are no requirements or permissions to worry about! Before any work on your makeover is done, Interiors By Jayme's expert staff will evaluate your design and give it the green light. This approach allows you to obtain precisely what you desire without additional expenditures since nothing is accomplished without valid permit paperwork first!
Ready to Renovate Your Kitchen and Bath? We Have You Covered
If you're looking to get started on your kitchen and bathroom remodel, finding the perfect combination of design, layout, and features for your space can be a daunting task. Luckily Interiors By Jayme have licensed remodelers who are experienced at helping you find the perfect stone countertops or cabinets for your space, designing a new cabinet or bathtub area that will fit the space available, finding a beautiful tile design to match existing tiles, or creating something completely new for you!
At Interiors By Jayme we specialize in remodels. We can assist you with every phase of your remodeling project. Your kitchen and bathroom renovation professionals are skilled at assisting you in selecting the appropriate stone countertops and cabinets for your area, as well as designing a new cabinet or bathtub section that will fit the available space.
Building a New Kitchen: Get Updated Appliances and Cabinets
Building a new kitchen is an investment that will pay off for years to come. It's important to get everything you need from the start, including appliances and cabinetry. If you're looking to upgrade your old kitchen with brand-new appliances and cabinets or if you want us to help with building out an entire home from scratch with all custom details included in our plans – we have it covered!
There's no debating the significance of a fully operational kitchen and bathroom. These rooms are frequently the most-visited parts of your home, and they're often the most beautiful as well. Whether you're searching for something basic white or more modern, Interiors By Jayme has the right pieces!
Your Truly Custom Kitchen and Bathroom
We are here to help you with your kitchen or bathroom remodeling project! Our goal is to work closely with you so that we can provide accurate estimates, cost, and timeline for our services.
We want to make sure that our customers are able to take care of all their needs as best as possible. If you have any other questions about the renovation process or need more information on what we offer, please contact us!
We'll Transform Your Home with a Brand New Kitchen or Bathroom
Do you want to improve the look and feel of your home? If so, then it is time to start thinking about remodeling. The designers at Interiors By Jayme specialize in designing new kitchens or bathrooms that are perfect for your home. We have years of experience in this field and we know what we're doing!
Do you need a little more room around the sink? Are you looking for a walk-in shower with two shower heads? Let us help transform your house into a beautiful place! Contact Us Today!
Don't hesitate to contact us today if you'd like to learn more about how an enhanced kitchen or bathroom may increase the value of your home.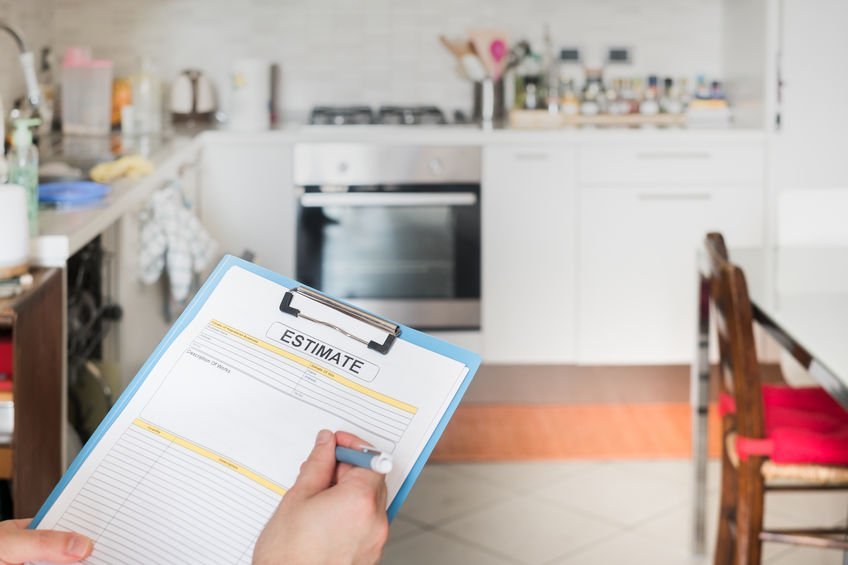 "I am very happy with the service and would recommend the company to my friends and relatives. They were so professional, polite and worked very clean.Excellent job. I can't say enough about the bathroom and my new beautiful shower. I love it."
TEREZA T.
633 SW 153rd St, Burien, WA 98166, United States
Hours
Mon-Fri 9:00 AM – 5:00 PM
Sat 10:00 AM – 4:00 PM
Sun Closed